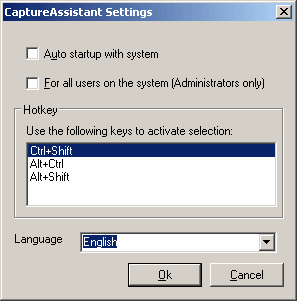 "Auto startup with system" option – enables Capture Assistant to start with Windows
"For all users on the system.." option – makes Capture Assistant available to all users in system.
"Hotkey" – allows to select hotkey combination for activating Capture Assistant (by default Ctrl+Shift)
"Language" – allows to select application language. You should restart application after changing language.